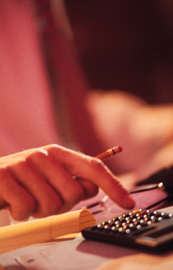 Kent & Duffett, Chartered Professional Accountants

Kentville, Nova Scotia
At Kent & Duffett, we provide quality solutions and practical accounting, taxation, and financial advice to our entrepreneurial client base. Close partner involvement, strong professional expertise, and loyal staff commitment create a consistently reliable support network for our clientele.
We pride ourselves on being proactive and responsive to our clients' inquiries and needs. To ensure they receive the best professional advice and direction to meet all their goals, be it financial, tax, consulting or strategic planning, we have assigned highly qualified, experienced, senior people to accounts based on the complexity and nature of the work, as well as the degree of responsibility and skill required.
We know our clients, and the size of our office enables us to respond quickly to their needs. Our success has resulted from our commitment to providing our clients with the broadest range of competent services at the highest standards of excellence.